At the dawn of the Space Age...
Remember Alan Shepard, Gus Grissom, and John Glenn blasting off on those crucial Mercury missions? It took skilled professionals, a commitment to do the near-impossible, and Redstone rocket technology to accomplish the mission.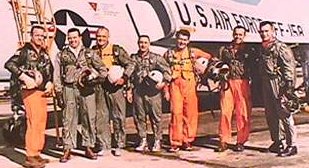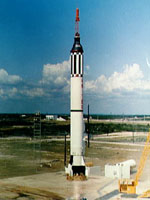 What about today's Information Age?
For those companies facing important Oracle implementations, they need the same components of success: skilled professionals, a sincere commitment to achieve results, and Redstone Technology to accomplish the mission.
Who is Redstone Technology?
Redstone Technology, Inc. is a personal service corporation that provides Oracle database consulting services in the Houston area. Rodney Walther is the President and Principal Consultant.
After 8 years of developing real-time and database solutions for Texas Instruments and Ferranti International Controls Corporation, Rodney Walther formed the database consulting company Rodney Walther and Associates in 1991.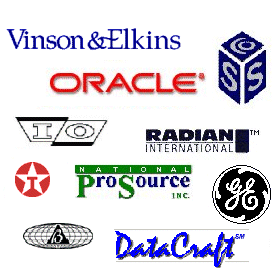 Rodney Walther and Associates provided Oracle consulting services to clients such as Oracle, National ProSource, Brown & Root, SYSCO, and Texaco. In 1996, Rodney Walther and Associates became Redstone Technology, Inc.

Redstone Technology, Inc. has continued the tradition of providing quality database consulting services to select clients such as Texaco, Oracle, Vinson & Elkins, DataCraft, Radian International Software, GE Power Systems and Input/Output.

Rodney Walther is a recognized leader in the Oracle community. He has worked with Oracle products since 1988 and with relational database technology since 1981. Rodney authored and presented a paper at the 1993 IOUG, and he has made presentations to the local Oracle user groups (HOUG and SCOUG). He has also served as a consulting expert witness for the prestigious law firm of Vinson & Elkins.

Clients certainly appreciate Rodney's technical expertise with Oracle, but they truly value his insightful analysis, top-notch communication skills, and his willingness to complete the difficult job.