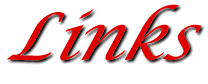 Here are some links you might find useful and/or interesting.
Oracle User Groups
Houston Oracle Users Group (HOUG)
South Central Oracle Users Group (SCOUG)
International Oracle Users Group (IOUG)
Oracle Applications Users Group (OAUG)
Fellow Consulting Firms

Though these are technically my competitors, they are good people and good companies. If Redstone Technology consultants are unavailable, give these folks a call.
National ProSource, Inc. (John Davis)
DataCraft, Inc. (Bill Pribyl)
Clarity Solutions, Inc. (Allen Wrinkle)
Redstone-Designed Websites

Although Oracle consulting is our main focus, you can also see our strong analytical abilities, visual design skills, and attention to detail in the many websites we have designed.
Redstone Technology, Inc.
Fishers of Men Lutheran Church
Gerry Rafferty ... Baker Street and Beyond
CFI Mechanical, Inc.
A-1 Coastal (Quality Texas Hay)
FCLL 2001 Pirates Baseball
SLGSA 1999 Rebels Softball
SLGSA 1998 Tigers Softball

Space Links

Redstone Technology, Inc. was named to pay tribute to the men and women of the early space age. It was their commitment to excellence that propelled America to the forefront of the "final frontier".
NASA Project Mercury Archives
Yahoo's list of Project Mercury sites
This New Ocean: A History of Project Mercury